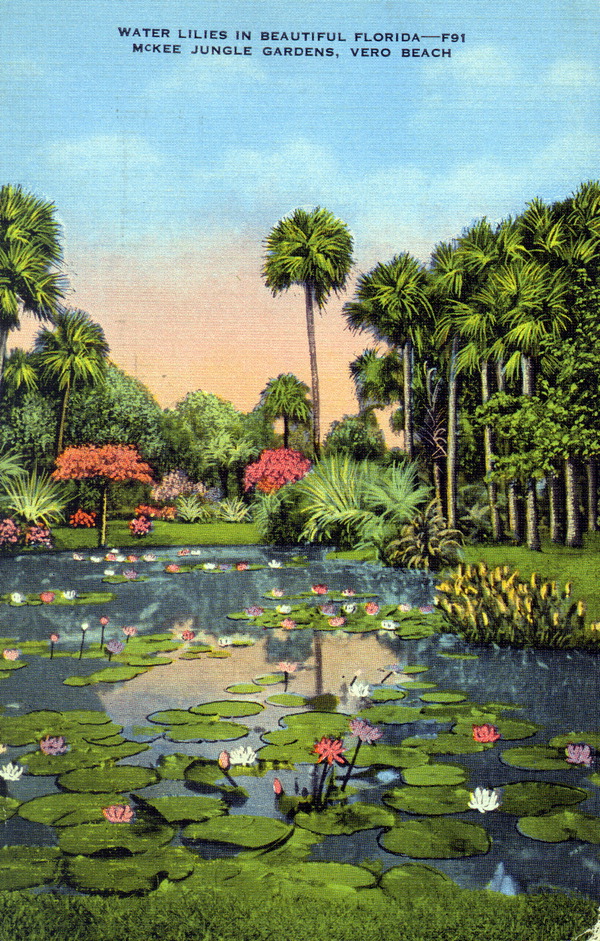 Today I HAVE to pretty much write most of a paper I have delayed for days. That is to say, I still have to read 150 pages of material, and then figure out what to say, and THEN write a paper. It's very very dark outside ~ a big storm on the way ~ so it's a good day to hole up and work. But I'm not quite ready . . . and so . . . the internet calls . . . and see what I found!
Vero Beach, Florida, even though it has been overwhelmed by the trappings of wealth and the rampant development which is gobbling up Florida in ever larger chunks, still has a hold on my heart.
My first memories of Vero involve spending a week or two with my parents and grandparents at the Spindrift, a tiny motel-cottages establishment. I remember the ranch duplex we lived in the spring I spent in kindergarten, the tiny bungalow on Eugenia Lane in which we lived the year I attended first grade at Beachland Elementary School, and the house my father built for us that year . After my mother died, all plans for moving permanently to Vero were cancelled. We stayed in another motel for a couple of weeks when I was in third grade, and my brother and I with my grandparents in another set of cottages on the beach when I was in fourth grade and my father and Stepmother the First were off getting married.
Since my stepmother's first husband was from Vero and remained there, there were no more family trips to Vero. I didn't go back until I began spending my high school spring breaks with my grandparents, and then I went back every year until my grandfather died. The first real trip, one involving planes, on which we took our boys was the one to visit my grandparents when the babies were three months old and my grandfather was in the final month of his 80 years.
My grandparents are gone and so is the lovely little beach town that we knew, sucked up by golf courses and Mega McMansions and the brokerage firms that seem to occupy every corner. Those little babies will both graduate from college next week-end. It was a very long time ago that I was a little girl walking the dusty paths of what seemed to me a tropical paradise.